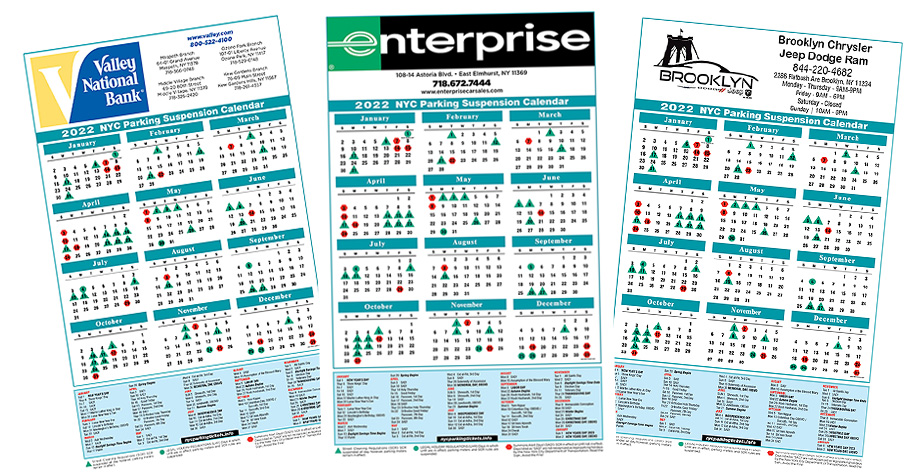 Say "Thank You" to Your Loyal Customers 365 Days a Year with Your Customized Calendar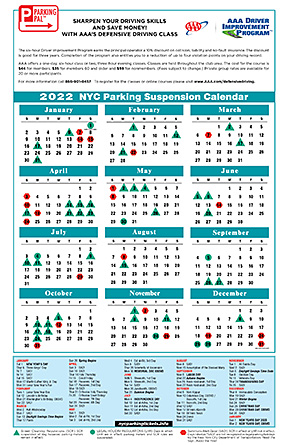 Your calendar will feature your storefront and highlight your business information. In addition, your customized calendars identify important parking information:
Parking Meter suspension days
Street Cleaning suspension days, and
Summons Alert Days, days when most parking tickets are issued.
And we all want to avoid parking tickets because parking enforcement is on pace to break all previous records for ticket issuance and fines.
The time to order is now.
As a business owner, it is no surprise that commercial parking spaces in your neighborhood have been repurposed for other "City-Hall" agendas, and that means only one thing for your business and your customers.
Less parking = more parking tickets
Last Year, New York City issued 10 million parking tickets, averaging 4 tickets for every registered vehicle in the city, averaging $60 per ticket.
Help your clients stay local in a hostile parking environment and give them a practical and useful parking calendar.
Your calendars are designed by Parking Pal, the leader in parking education since 1994.
Order yours today. Contact Lou Camporeale at (917) 843-1103.
Calendar order quantities:
250 / $425 ($1.70)
500 / $675 ($1.35)
1,000 / $1,050 ($1.05)
2,000 / $1,800 ($.90)
Larger quantities also available
Also included:
Lucite countertop holder to display your calendars
A full-color pdf file of your custom calendar for placement on your website
One frameable 8x10 photo.
About Parking Pal
For over 27 years, author and speaker Louis Camporeale–The Parking Pal— has been helping New Yorkers fight parking tickets and has been featured in all TV, radio and newspapers in New York. The new edition of The New York City Parking Survival guide is now available. Prices subject to change without notice.
Calendar Order Form
Use this form to place an order for a customized Parking Suspension Days calendar.